The Ancient Origin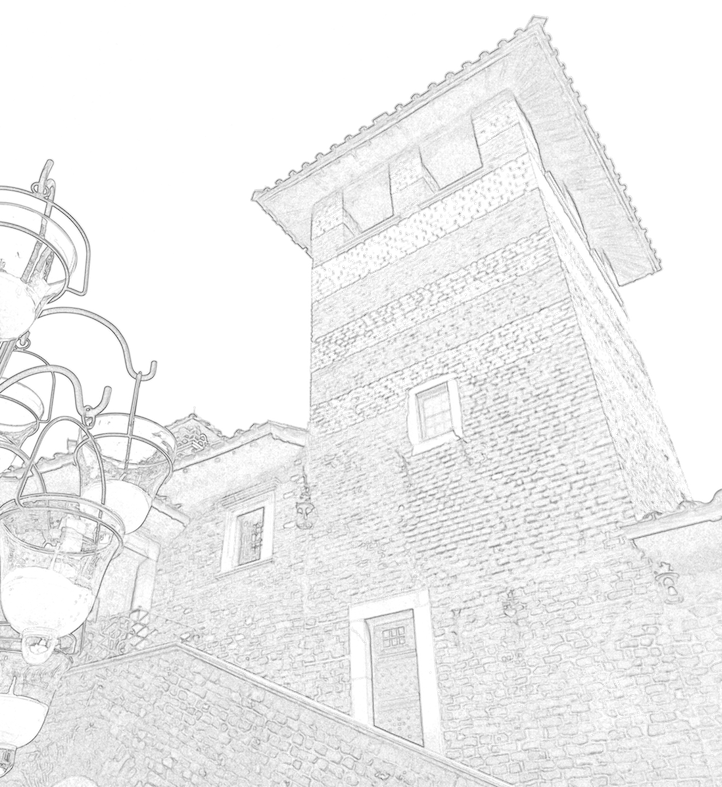 The history of the castle makes it very captivating: it was built during the Middle Age as a part of many fortifications, using fragments of roman monuments, marble and flint (as you can easily see looking at the small tower). Long time ago the property hosted the Burgus Vetus, a little residential area of Cancellieri's family, which hosted several wayfares and pilgrims going to Vatican and they used to pay a duty. Saint Padre Pio VII and Saint Carlo Borromeo were some of the eminent personalities who spent some time at the Spizzichina.
Over the years, the property was expanded, with baroque external stoneworks and paintings and new internal furnitures; during the Reinassance it was built a porch over the Cassia and the current chapel, deeply wanted by the inhabitants. Inside the chapel you can still see the original walls, made by flint, and the little altar with seven mullions like the seven cardinal virtues.
All those elements make Spizzichina's castle a very special and romantic place. The interiors are pleasantly refined, you can see that by the two big halls and the ancient fireplace, and the tavern give it a big touch of class. The external area and the garden are the ideal spot for spring and summer refreshments, beside the impressive tower, built between XI and XII century.
The name 'Spizzichina' come from 'spizzicare, spilluzzico' (morsel, delicacy) which means that the Casle is situated in a fruitful area.